Global high-rise Art exhibition at Your service
This is Albert
A robot that climbs on walls And paints building sized wall Art paintings
Albert and the ninja delivery serice is open to collaboration and partnership project globally.
over 50 Artworks created by Albert Robot Artist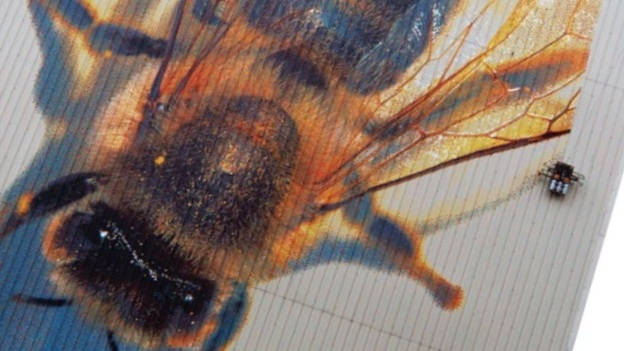 Art is Creative Energy in Action
We made it Heavily scalable and Now we are on a mission
to enhance the Earth through vision of the Artist
robots - Art - creation
Thriving Vibrant Communities
Sponsored Art

Creative Placemaking

Digital media Content

Community engagement

Unprecedented reach

Profound and elegant Impact
Our Art brings people together
around Art and Culture.
Beautifying our planet In a very engaging, impactful and profoundly elegant way.
Robots for Humanity is a nonprofit Art movement
Bringing value to sponsors through Digital media Impressions and Social media Content
Call Ninja Mural Delivery Service
Engage communities through Public Art
@RobotsForHumanity
Your Art handprinted by SprayWizard
Handprint Digital art to Your Wall
home - office - public space
Photo or art Printed on a canvas
Your Art sprayed on a canvas, textile or Your car.
PERFECT GIFT FOR WEDDING, BIRTHDAY and anniversary
art makes it feel good.
Our artist brings art to your environment.
Event by Robots for Humanity
@Robotsforhumanity
Concept - way - MMA
Story - Technology - Engagement
Customer Success
art@media.productions
You may Recognize Robots for Humanity by
engaging experiences in synergy with
social media content
collaborative community art, extreme muralism
Naturally African
Cultural, Educational and Economical EXCHANGE, improvement and Development where most support is needed
Help us restore This Classic Wooden Sailing Yacht. Folkboot is a perfect to learn sailing for families and communities
TIMELESS WISDOM OF HEROES WHO DECIDED TO OVERCOME EVIL
THIS IS OUR OPPORTUNITY TO BRING THE ANCIENT WISDOM INTO OUR EVERYDAY LIFE THROUGH TIMELESS HEROES
John Bogomil of the Holy Grail has written over 600 books that have led his readers into enlightenment.
This book is gathering elements, characters and stories for every person who seeks for personal growth.